Emseal BEJS System
Emseal® BEJS System - Emseal BEJS is an innovative bridge joint system solution, designed primarily for horizontal, but also sloped and vertical surfaces, to ensure sealed watertight, wide and/or high movement expansion joints, especially in bridges & other highways structures. The BEJS System can accommodate up to 100% (+/- 50%) joint movement and is suitable for use in both new construction and refurbishment projects, such as for the rapid repair and replacement of failed central movement sections between existing embedded metal or nosing's for the watertight sealing of bridge deck expansion joint systems.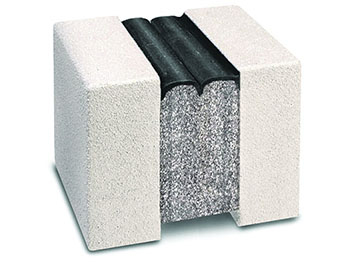 The Emseal BEJS is not a complete, approved, bridge deck expansion system in accordance with CD 357, and outside of its scope, as it is also outside of the scope of the equivalent standards in North America. However, American engineers have found that this can be a very useful approach for so-called 'temporary' repair and replacement of the failed or deteriorated movement joint sections e.g. between the existing nosing's or embedded metal components when these remain sound. There is no point mechanically removing considerable sound concrete and embedded steel, which can also cause further damage in the process, when the Emseal BEJS System can provide a fast and very cost-effective solution, even for many years. This approach extends the service life of the approved and correctly installed bridge deck expansion joint systems, thereby also avoiding hugely expensive structural repairs with all of the associated costs as well as the disruption for road users.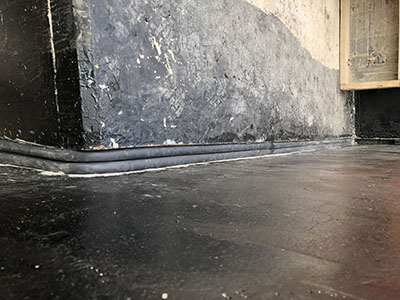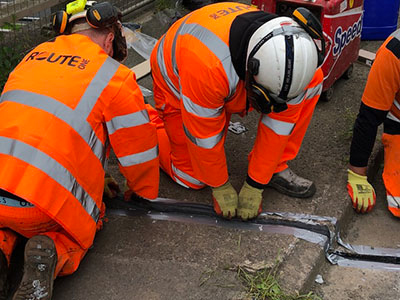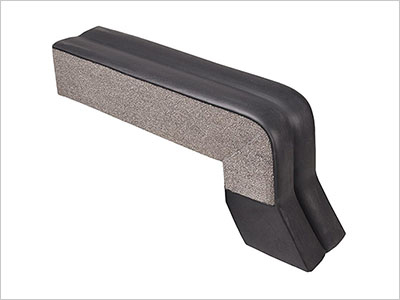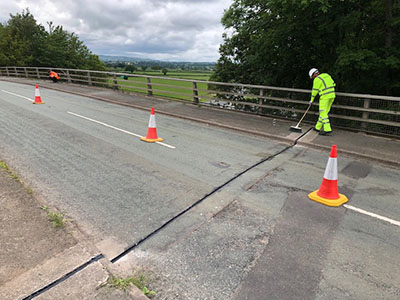 This concept has now been picked up in the UK and two recent UK examples include: the use of Emseal BEJS for sealing variable width and high movement wing wall and parapet joints for a new bridge on the A45 in Northamptonshire, and also for the repair of the bridge deck expansion joints on the A55 in Northumberland.
For more information, check-out these and other Emseal BEJS Project Case Studies here: Emseal BEJS System Case Studies
Product Data Sheet - View / Download